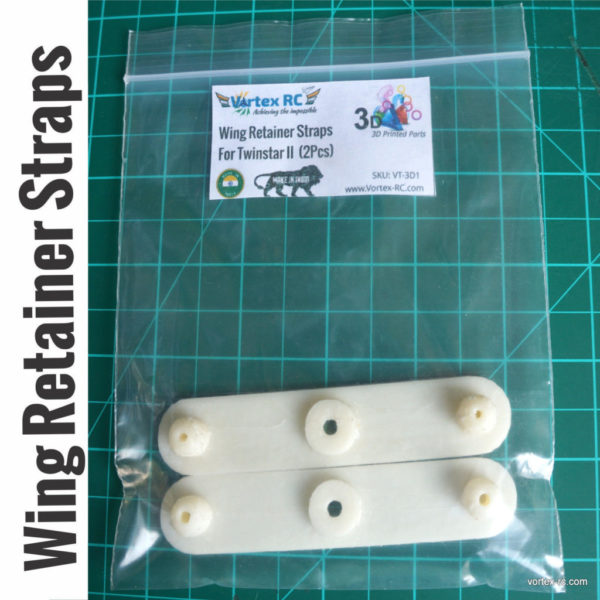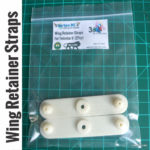 Wing Retainer Straps for Twinstar II (2Pcs)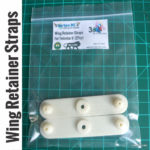 Wing Retainer Straps for Twinstar II (2Pcs)
₹250.00
₹250.00
Replacement 3D Printed Wing retainer strap for Multiplex Twinstar II , Movie-Star or Magister. 3D printed in tough ABS plastic.
Description
Additional information
Description
Wing Retainer Straps for Twinstar II (2Pcs)
Broke your Multiplex Twinstar II , Movie-Star or Magister Wing retaining straps ? No worries, VortexRC has 3D printed replacements for you. Made out of tough white ABS plastic, these Wing Retaining Straps are a perfect replacement for the original Multiplex part number 723134
The Wing retaining straps were designed to hold two-part, multi-panel or screw-fitting wings together. It acts as a weak link when overloaded (hard landing / crash), preventing major damage to wings and fuselage. As used in the Twin-Star II, Movie-Star and Magister. You can also use these for your scratchbuilds, or keep them as spares in your tool box or caddy to replace when the one in your plane breaks !
Specifications
Included:
Part replacement for Multiplex part number 723134 
Colour L White
Material: ABS plastic
Qty: 2pcs/package