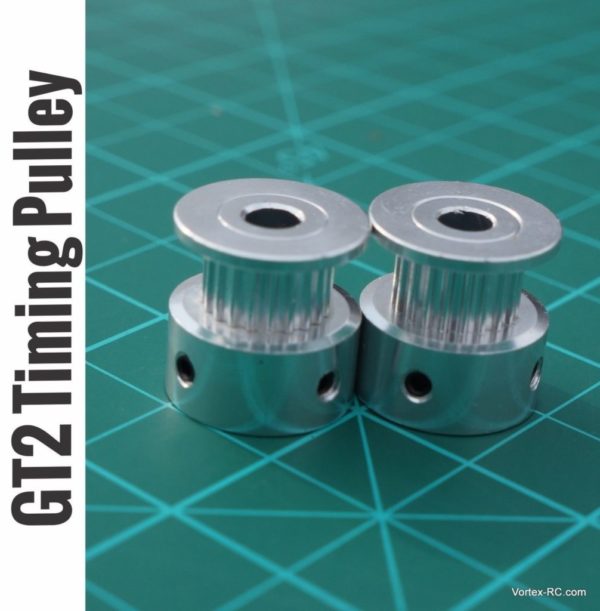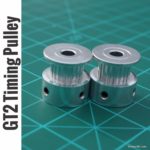 Aluminium 20 Tooth GT2 Timing Pulley w/5mm Bore for 6mm Belt (2Pcs)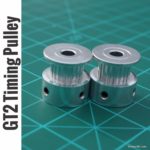 Aluminium 20 Tooth GT2 Timing Pulley w/5mm Bore for 6mm Belt (2Pcs)
₹211.00
₹211.00
Aluminium 20 Tooth GT2 Timing Pulley w/5mm Bore for 6mm Belt (2Pcs)
Description
Additional information
Description
Aluminium 20 Tooth GT2 Timing Pulley w/5mm Bore for 6mm Belt (2Pcs)
Aluminium 20 Tooth GT2 Timing Pulley w/5mm Bore for 6mm Belt (2Pcs)
This Aluminium GT2 pulley with 20 teeth or grooves is one of the best choices for 3d printer construction. Compared with the T2.5 or MXL timing pulley, the GT2 pulley tooth profile is anti-backlash. Why? The rounded teeth of this tooth and belt are engaged together longer providing a smoother transition between teeth. This is what you need for your 3D printer. A smaller pulley with less teeth moves less belt per revolution. Not great for printing speed but with a 200 step motor and a 20 tooth pulley that means every single tooth on your belt can move in ten discrete steps! That's going to make for some really nice high resolution prints!
GT2 timing belts have a parabolic tooth profile for high torque transmission and best positioning accuracy. This timing belt is made of black neoprene rubber and has glass fibre tension members. This will provide better accuracy than an MXL or T5 timing belt.
Specifications:
Pitch: 2mm

Tooth: 20

Bore: 5mm. Flange: Dual

Material: Aluminum

Max. Belt Width: 7mm. Ideal for GT2 6MM

Timing belt