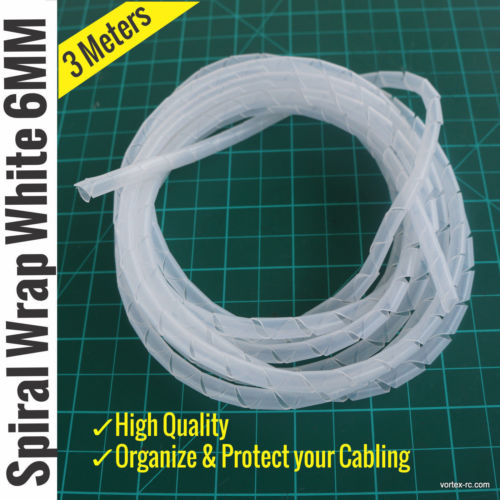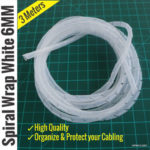 Spiral Wrap 6MM White. Wire Organizer. High quality. (3 Meters)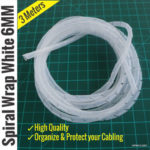 Spiral Wrap 6MM White. Wire Organizer. High quality. (3 Meters)
₹85.00
₹85.00
Specifications
Outer Diameter: 6MM
Inner Diameter: 5MM
Length: 3 Meters
Color: White
Description
Additional information
Description
Spiral Wrap White 6MM (3 Meters)
Make your project look organized and professional with our range of Spiral Wraps. Spiral wrap is an ideal covering used to bundle and protect tubing, wires and other types of conductors. Spiral cable wraps keep your cables secure, and also allow you to customize where the individual cables in your bundle enter and exit by slipping them between the wrap's coils.
Use in 3D Printers, CNC projects, DIY Robotics projects, RC Radio control airplanes, FPV setups, Ground stations, and in any other type of electronic projects.
Specifications
Outer Diameter: 6MM
Inner Diameter: 5MM
Length: 3 Meters
Color: White