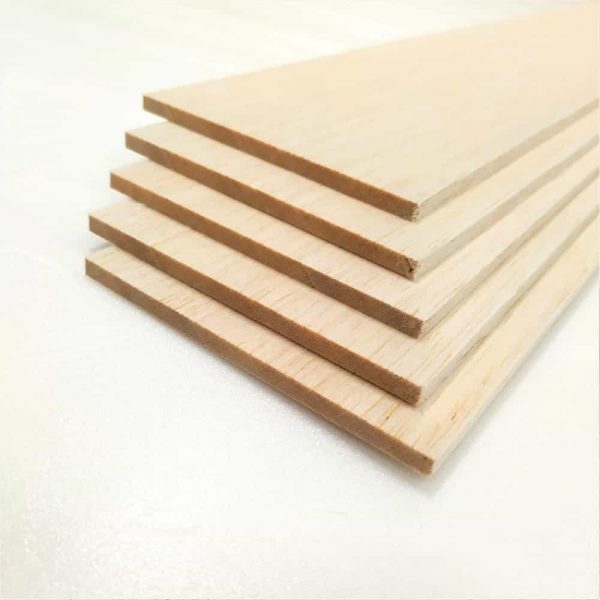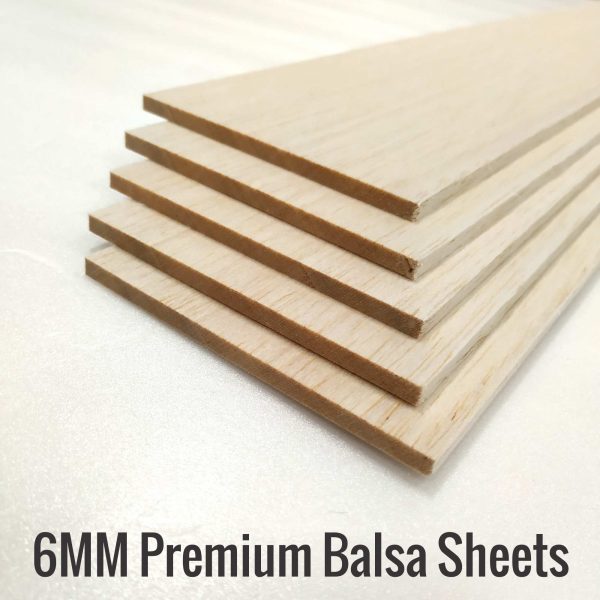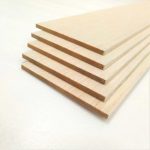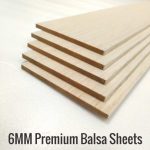 6mm 1000x100mm Balsa Sheets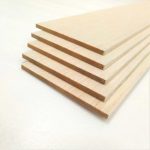 6mm 1000x100mm Balsa Sheets
6MM Premium AAA Model Grade Balsa Wood Sheets.
Sheet Size: 100MM x 1000MM
Thickness: 6MM
5 Sheets per pack
Description
Additional information
Description
6MM Premium AAA Model Grade Balsa Sheets.
Vortex-RC Brings to you premium 5MM Balsa Sheets that are top quality, lightweight, AAA Grade.
Vortex-RC Balsa is sourced from trees grown in from Papa New Guinea, processed in professional specialized kilns and micro Cut to very high tolerances, then hand picked and selected to bring out the best sheets that have superior grain, finish, and quality, and most importantly very lightweight.
Balsa wood has a pale off-white to light pinkish color, and the wood is so soft that it can be marked with a fingernail. The sheets have a fine, silky texture and have a distinctive velvety feel to the touch.
The Density of our Balsa sheets various from 120-180kg/m3 .
The Extremely Low Density Sheets of 120-180 kg/m3 are very soft flexible and ultra lightweight. These are good where weight is critical. These are ideal for making skins and sheeting's.
The Standard Density sheets are of 120-180 kg/m3 that are lightweight, and strong, and are for making fuselage sides and bottom, or for cutting out wing ribs.
Vortex-RC ships Balsa Wood sheets all over India. The sheets are Shrink wrapped, then packaged securely to avoid damage during shipping.
We welcome custom orders ( mixed thicknesses ). As long as the total sheet count is at least 5 sheets, we shall be able to customise the order. Kindly contact support@vortex-rc.com for this.
Bulk/Wholesale orders are welcome.
Minimum 50 sheets constitute as Bulk order for the below pricing. Kindly email your requirement to support@vortex-rc.com
Technical Specifications
Sheet Size: 100MMx1000MM


Thickness: 6 MM

5 Sheets per pack.

Density: – 120-180 kg/m3

Application / Recommended Uses
Radio Control Model Airplanes, boats, crafts, model railroad, ship building and miniatures.

Balsa cuts easily with a hobby knife, and may be stained or painted to represent any wood type.