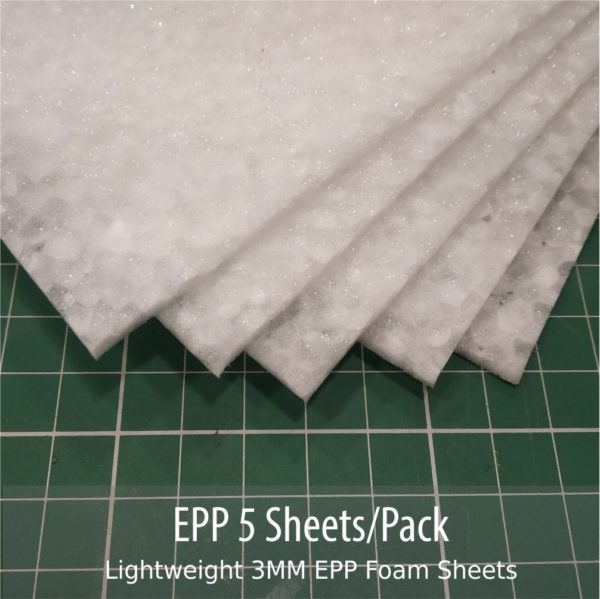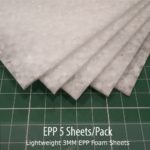 3MM EPP Sheets 45g/l White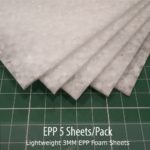 3MM EPP Sheets 45g/l White
₹1,045.00 – ₹3,025.00
₹1,045.00 – ₹3,025.00
Available Sizes : 1000mmx600mm, 600mmx500mm, 500mmx200mm
Thickness: 3MM
Density: 45 g/I
Description
Additional information
Description
3MM EPP Sheets 45 g/I White
EPP Foam stands for Expanded PolyPropylene. Its a type of foam that is flexible, highly impact resistance, so much so that the sheets can be almost bent without breaking, and has a springy feel to it. It has excellent compression recovery and is almost unbreakable.
EPP foam has an additional advantage : It is compatible with Cyano Acrylate (CA) Glue. This makes it super easy and quick to build RC airplanes and models out of this type of foam.
EPP is best strengthened by thin carbon spars and stringers. Furthermore EPP when skinned with Shipping tape or any adhesive tape becomes very strong.
We Ship EPP Blocks in a 5-Ply Corrugated box, made specially for this purpose. Due to the size of the box and high Volumetric Weight, All orders will be shipped only by IndiaPost Parcel Service. This is a trackable service and usually delivers within a week to 10 days all over India.
Available Sizes : 1000mmx600mm, 600mmx500mm, 500mmx200mm

Thickness: 3MM

Density: 45 g/l
1000x600mm- 5 Sheets per pack

600x500mm- 5 Sheets per pack

500x200mm- 10 Sheets per pack
Additional information
| | |
| --- | --- |
| Weight | 8 kg |
| Sheet Size | 1000x600mm, 500x200mm, 600x500mm |
| Density | 45 g/l |
| Thickness | 3MM |