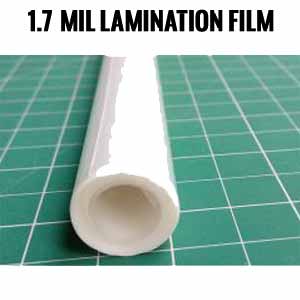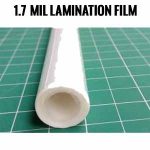 1.7 Mil Lamination Film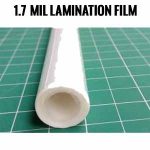 Length: 1ftx10ft
Great for repairs or for kits that do not include laminating film.
Recommended for any EPP Aircraft.
Can be used with EPO or EPP.
Apply with a covering iron.
Description
Additional information
Description
Protect your RC plane from harm with our RC airplane covers. Our laminate film for RC planes is an affordable way to avoid scuffing or damaging your RC airplanes. The lightweight wrap will not affect any of the plane's movements. The laminate film will also not disrupt the visual aesthetics of the plane itself. The clear wrap will only provide extra protection. Get yours today!
Often times we will build an EPP plane without any spars and no tape as we know that our lamination film will result in a very strong and very clean structure. (We do recommend bidirectional fiber tape for combat planes.) Thanks to the tough and flat surface of the film, most planes will enjoy a more accurate airfoil that will perform better.
We like the 3 mil lamination film for most normal projects, and the 1.7 mil is excellent for super light builds.
Our Lamination Film is flat opaque on one side, that is the adhesive side. To apply, you iron it on, . As heat is applied, the adhesive will activate and the film will turn crystal clear.