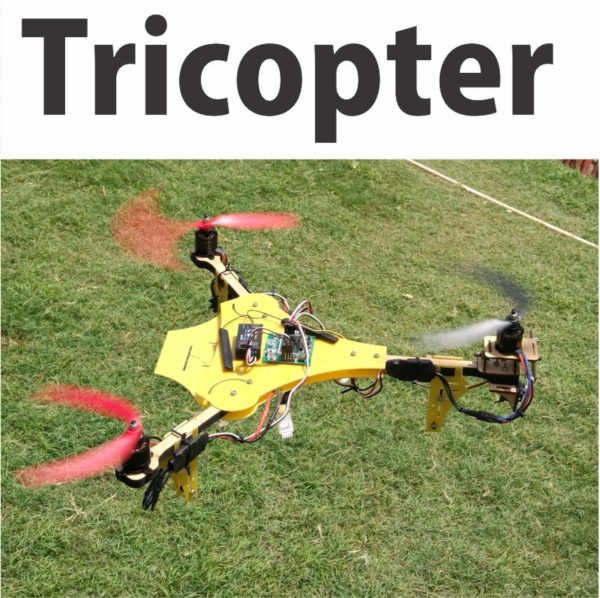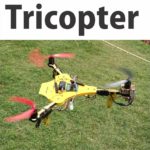 VT-Tricopter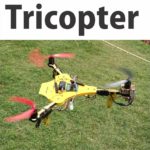 The VT-Tricopter Frame is built up of strong Fiberglass center plates, and extra thick MDF booms, and is a great beginner to intermediate kit for anyone looking at building and flying a Tricopter.
Description
Additional information
Description
Ever since, we built and flew the David Windestal's RCExplorer Tricopter way back in 2008, it was my dream to improve upon that and design a Tricopter of my own. That has happened now with our own Vortex-RC  VT- Tricopter. Special thanks to Ashutosh Parmar for helping out with the designs of the frame.
Built up of strong Fiberglass center plates, and extra thick MDF (Medium Density Fiberboard) booms, this tricopter features foldable booms that lock in the in-flight position, allowing a safe/reliable flying platform.
One common issue with the original RCExplorer Tricopter was that the arms sometimes folded in flight as they were friction fit.  This always led to a crash Watch this : https://www.youtube.com/watch?v=4-PnY6U_ItU
We fixed this by making the arms lock in the flight position by adding a notch.
For the Arms, we have used Extra thick 11MM MDF Arms. These are very strong, reduce the vibrations and cheap to replace with. The Tail mechanism uses a 4MM Carbon rod as the shaft with custom designed mounts and a control horn to leverage the servos torque.  The CG Position is marked, and also the front part of the plates has several cuts intended to be used for strapping cameras. An optional (Coming soon) Camera plate with Vibration damping balls will further reduce vibrations from the videos.
With my 7+ years of Tricopter building and flying experience, I truly feel this is a great affordable beginner to intermediate kit for someone looking for building and flying a Fun filled Tricopter.
Tricopter flying is different from the quadcopter because of the Tail Yaw assembly. This makes the Tricopter bank and turn very smoothly, much like an airplane, and if doing a video, makes it come out very fluid and smooth. The other advantage is that due to bigger angle between the arms, the props are almost always out of the camera's field of view.
Build Video:
Features:
Foldable Arm Design that locks in the in-flight position.
High Strength Fiberglass center plates and landing gear
Vibration Absorbing extra thick MDF arms
Simple No-Slop tail Motor Assembly
Includes High quality Stainless Steel Fasteners and PDB
Optional Camera mounting plate with Vibration damping balls
Cheap/Readily available spares and replacements.
Specifications :
AUW: 1200gms
Frame Weight : ~325gms
Diameter ( Wheelbase ) : 470MM
Recommended Equipment:
Flight Controller Board
( We Use KK2.1.5 )
3X Brushless Motor 900KV-1200KV
(16/19MM mounting holes)
( We use SunnySky 980KV)
ESC: 20-30 amp
(We Use Skywalker 20A)
9-12gms Metal Gear Servo
( We recommend Hitec HS65MG )
Battery: 2200-3300 mAH 3s
Prop: 9-10″
( We use 9×4.7 )
4-6 Channel Radio Set
( We use FlySky i6 )
Whats Included :
Fiber Glass Parts

Top Frame
Bottom Frame
Landing Gear Parts (6)

11MM MDF Parts

Arms (3)
4MM ID / 10MM OD Spacers (3)

3MM MDF Parts:

Tail Servo Mount Parts (4)
Tail Assy Parts ( 6)

1.7MM MDF Parts
Fasteners:

M3 20mm Allen Bolts 9Pcs
M3 15mm Allen Bolts 8Pcs
M3 6mm Allen Bolts 4Pcs
M3 Washers 20Pcs
M3 Nylon LockNuts 6Pcs
M3 Hex Nuts 10Pcs

4MM Carbon Fiber Rod 50MM
Pushrod Linkage Wire w/Z-Bend 100MM
Pushrod Linkage Connector
Wheel Collars 4MM w/ Set screws (2Pcs)
PDB x1
1x Battery Strap
ZipTies 15Pcs
Kit Includes: