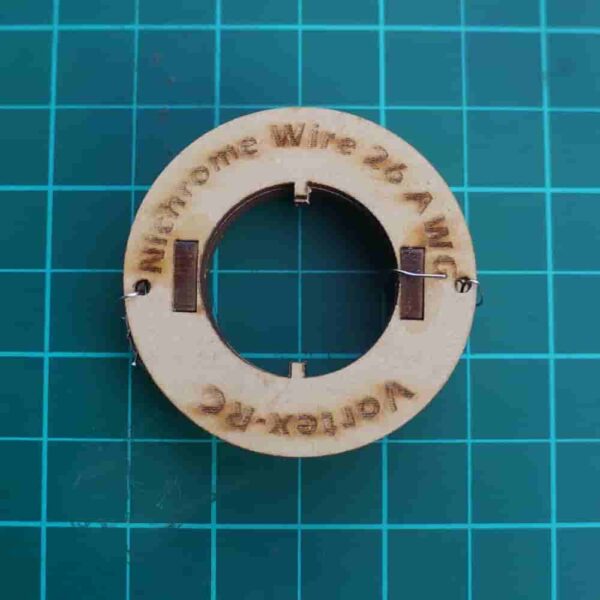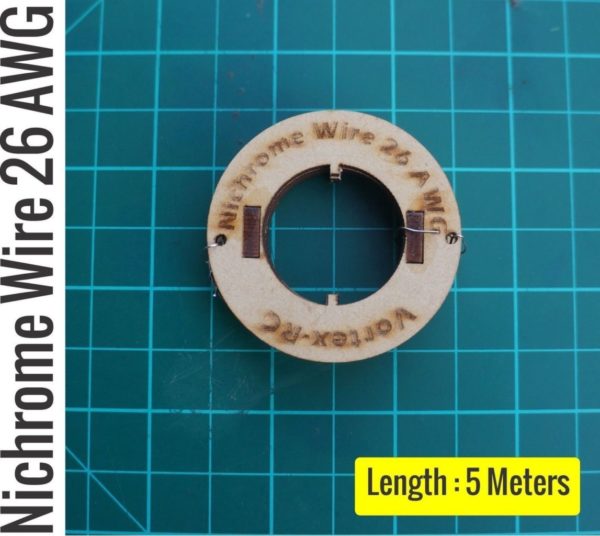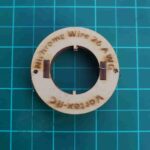 Nichrome wire 26 SWG High quality. Thicker than 32 guage wire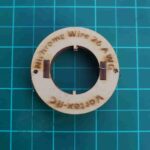 Nichrome wire 26 SWG High quality. Thicker than 32 guage wire
Nichrome Wire is the perfect choice of wire for Hot wire Foam cutting. This wire is pure Nickel/Chromium wire. 5 Meters in 26SWG with a resistance of 6.6 Ohms/meter.
Description
Additional information
Description
Nichrome Wire 26 SWG 5Meters
Nichrome Wire is the perfect choice of wire for Hot wire Foam cutting. Much better than guitar wire E string, or steel wire, Nichrome Wire is the wire built for the purpose, ie heating. The following properties make it the ideal choice for hot wire foam cutting:
Uniform resistance ensures uniform heating along the length of the wire.
Very little change in resistance during heating ensures easier voltage regulation, and uniform heating.
Does not oxidise as much – Makes it long lasting and does not break as much as guitar strings.
Thin – Create fine, sharp cuts.
Low modulus of elasticity – does not stretch as much, and is helpful in creating uniform tension during the entire cutting operation.
We stock only the best quality Nichrome wires. With no ferrous content, these wires are Pure Nickel/Chromium wires. Ideal for use for Hot wire Foam cutting and also for designing custom heating elements.
We pack and ship all our Nichrome wire in custom, Laser Cut MDF Spools. These spools ensure you get the wires without any kinks and we designed holes in the spool rim to 'lock' the remaining end. The team at Vortex is tech savvy and does everything in a unique way. your nichrome wire length is measured and rolled automatically using our computer controlled custom CNC wire winder! We ensure you always get the exact length always.
Specifications:
80/20 Nichrome Wire ( 80% Nickel, 20% Chromium )
Diameter: 26 SWG (0.457mm)
Resistance: 6.6 Ohms/meter OR 2.012 Ohms/ft.
Length of wire: 5 Meters.